Can you travel to Rome right now?
Are you wondering, "can you travel to Rome?" Is Italy open for tourism?
What's the latest news about the Coronavirus in Rome?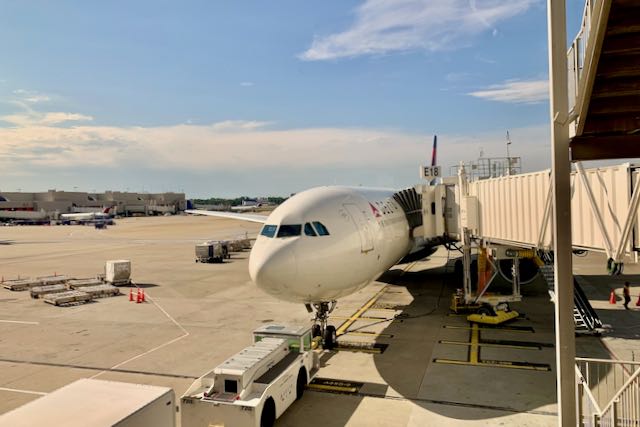 Italy is opening up and it's now possible to travel to Rome, but with some restrictions and regulations to follow.
You may be wondering if you can plan a trip to Italy and if so, how - read on to find out the answers to these questions and more.
Can you travel to Rome? - Your questions answered
I've had lots of questions about Covid-19 and its impact in Italy, since all this began, with the questions changing over time.
Now I think most people want to know simply "can you go to Rome" and what it will be like when they get here.
DISCLAIMER:
I am not a medical professional or government official. I have no authority to tell you if you can or should travel to Rome, Italy, or elsewhere.
Much of the information on this page comes from, and links to various trusted sources, such as the American CDC, WHO, the Italian Ministry of Health, various embassy websites, and airline websites.
Can you travel to Rome - table of contents
On this page you will find information about:

Why is everyone in Italy right now?
I've moved this question to the top of the page.
Since spring 2022, Rome and the rest of Italy are PACKED to the gills.
It seems everyone is planning to come, or is already here this year.
It's been a bit disconcerting since we had years of a very quiet Rome.
Even when things sort of opened in mid-2021, Rome and Italy did not see huge tourist crowds at first.
I presume this was because of testing, Green Pass, masks, and other requirements. And maybe people just weren't ready.
But since May 2022, many of the restrictions for Italy travel have dropped.
And by June, nearly all of them had. Italy was fully open for business and it seems this is where many people want to come. Flights to Rome are fully booked, apparently even more so than to many other European cities.
Some are calling it "revenge travel" - revenge on Covid-19 perhaps.
Either way, the bottom line is that you will find Rome and the rest of Italy more crowded than you might expect, even now. 
As you will likely find many things booked up so if you are going to Rome anytime in the near future, now is the time to plan ahead and book things in advance!
How can you travel to Rome? Entrance requirements and more
Right now, the Italian entrance requirements for everyone, from every country, are identical which makes travel very simple!

You may enter Italy from any country for any reason, and you do not need to fill out and submit a Passenger Locator Form before traveling.

You also do not need to prove your Covid status anymore, which means you no longer have to show proof of vaccination, proof of recovery or proof of a negative test result to enter Italy. No-one is required to quarantine.

Travel Documents
Before traveling to Rome, Italy or anywhere in the EU, you should double check your passport validity.
In order to enter an EU country from a non-EU location, your passport need to be valid for at least 3 months AFTER the date you plan to leave the EU, as well as being issued less than 10 years before the the date you ENTER the EU.
In practice, your passport needs to be valid for at least 6 months before traveling, in order to give yourself enough of a buffer. Consider renewing your passport early if you're getting close to your expiry date!

While traveling to Italy is simpler than it has been for a long time, there are some factors you may want to consider before deciding if you want to travel to Rome, Italy, and/or the rest of the EU right now.
If you are thinking about coming to Rome soon, just know how much we want you to come back to visit us, when it is right for you to do so!
When and where you need to wear a mask

Face masks are now only required in medical situations - the generic mask mandate has ended.

You will need to wear an FFP2 mask in medical situations such as in hospital or visiting people in a care home.

While the mandatory mask requirement has been removed for bars, restaurants, shops, salons, museums etc, all organizations have the right to implement their own mask policy.
Therefore, as you may still need to wear a mask indoors in some places so always carry one with you just in case!
Your vaccination status is not a factor.
The same rules apply to everyone regardless of whether you have been fully vaccinated or not.
Don't forget to bring these essential travel items with you!
Disclosure: If you make a purchase through a link on this page, I may receive a small commission - at no extra cost to you. Thank you for supporting my site!

Is it safe to visit Rome right now?

Can you travel to Rome and feel safe?
Aside from your own government's advice, the decision will be based on your personal feelings about being safe visiting Italy right now.
The active cases have decreased significantly - you can follow the data here. Vaccinations are still being administered but a huge proportion of the population is already fully vaccinated and have received their booster doses. You can follow Italy's vaccination progress here.

For more information about how safe a city Rome is to visit in general, and how to stay safe in Rome, visit my page about this here.
what's open and what's closed in Rome?

All types of businesses and sites are permitted to be open now, with no restrictions on who can enter or to show proof of Covid-status.
So, you can visit restaurants, bars, cafes and gelato shops, all types of shops, entertainment venues, gyms, sports centers and beauty salons as and when you want.
All museums and archeological sites are open as normal as well, including the Vatican Museums, Colosseum, Roman Forum and Palatine Hill, Galleria Borghese, Ostia Antica, Domus Aurea and Castel Sant'Angelo.
While all businesses are allowed to be open again now, many individual businesses have had to close because of the impact of Coronavirus in Rome and Italy. It's best to check in advance if you're planning on visiting a particular shop, restaurant or hotel on a future visit to Italy therefore.
What to do if you get Covid-19 while in Italy

If you are unlucky enough to test positive for Covid during your trip here, there are a few things you need to be aware of.
After taking a test (most likely at a pharmacy) that comes back positive, you will need to self-isolate for 5 days. You do not need to take a further test at the end of the 5 days.
You can freely move around after the 5 day period, but are required to wear an FFP2 mask for 10 days from when you first experienced symptoms. The only exception is if you have taken a further test which comes back negative.
If you are due to travel during or immediately after the self-isolation period, you will need to speak to your airline or travel provider to understand the rules that may apply to your chosen transport company and/or destination country.
Green Pass Requirements
The Green Pass system was a way of proving that you have either been vaccinated, recently recovered from Covid-19 or have taken a negative test within the previous 48 hours (rapid antigen) or 72 hours (PCR).
As of May 1 2022, the Green Pass system was removed from essentially all situations, so you will not need it while you're in Italy unless you need to visit someone in hospital or a care home - my dedicated page all about the Italy Green Pass sets out all the details you need to know.

Can Americans travel to Italy?

Americans traveling to Italy face almost no restrictions at this point.
You do not need to show a negative test or proof of vaccination to enter the country or move around.
When you fly out of the USA, you will likely find that the experience is much as it was before Covid. When you land in Italy, there is nothing to show except your passport. And when you return home, as long as you are a USA citizen or legal resident, you do not need to show anything either. (At the time of this writing, foreign nationals do need to still show proof of vaccination in order to enter the USA.)
Testing in Italy and Rome

You do not need to provide proof of a negative test result to enter Italy anymore, but you may need to take a Covid-19 test while you're in Rome.
If you do, at most pharmacies around Rome, you will see outdoor tents where you can get Covid tests done. In most cases, the tests performed here are rapid antigen tests.

PCR tests are done at specific labs. There are many around Rome. You will need to book in advance. Sometimes you can book online and sometimes you have to call. Labs include Synlab, Artemisia, and Bios but there are others too.
Here is an official link with a list of every lab in Lazio that does PCR testing.
If you need to get a PCR test elsewhere in Italy, here is a link to the Ministero della Salute (Italy Health Ministry) website with their list.
Most PCR test results are available within 48 hours, but in reality, you should receive them within 24 hours. Rapid test results come back within 15-30 minutes, and in both cases, you will receive a certificate with your results which you can show officials if needed.

Can you travel from Rome to other parts of Italy or other European countries?

Italy at one time had imposed restrictions on travel between different regions, but this has not been in force for some time now.

Currently, you may move freely between all regions of Italy with no barriers to travel.
Right now, most EU countries have also relaxed their entry requirements, but some countries still have some rules in place.

Check with this website to see if you can freely travel from Rome, Italy to the country of your choice.
What happens when you fly back home?

When you fly back home, you may have to take a PCR or antigen test prior to leaving Italy.
This will depend on the airline, your home country's requirements, and whether or not your flight stops first in another European city.
Different airlines and different airports have different rules so no matter what, you should stay up to date with the regulations as outlined by your airline and home country. Keep checking up until the dates close to your travel date.
Can Italians travel from Italy abroad?

The Italian government has not restricted their citizen's ability to travel.
Italy to the US
The US state department has ended COVID-19 vaccine requirements for international air travelers on May 11, the same day that the COVID-19 public health emergency ended as per the World Health Organization.
Italy to the UK

The UK's entry requirements changed more than once, but the UK removed all travel restrictions and requirements, for both vaccinated and unvaccinated travelers. So there are no tests, quarantines or passenger locator forms required.
---
Get your free Rome trip planner!
We are committed to respecting your data. Click for our Privacy Policy.
---
Comments? Questions? Suggestions?
Please come over to the private Romewise Facebook group and join in the conversation.

You will often find me there, happy to answer your questions / comments!
You will also meet other Rome lovers and experts, too.
What are you waiting for?