Hotels Near Rome Airport

Looking for hotels near Rome airport? There are plenty to choose from, although only one is actually inside Fiumicino airport.
Fiumicino airport
The Hilton Hotel is the only hotel located inside Fiumicino airport. It is literally connected to the terminal by covered, moving walkways.
Hotels near Rome airport - Everything you need to know
On this page, you'll find:
Why stay at a hotel near the airport in Rome
So now the question becomes: Is it easier to stay at an airport hotel on the night before an early flight out of Rome?
Why I suggest staying in Rome your last night, even with an early flight
My opinion is that (in most cases) you should stay in the city. Here's why:

It's much nicer to spend your last evening in Rome than at the airport!
It does not cost less to stay at the airport than it does to stay in the city center.
The only way you really save a lot of time is if you stay right inside the airport. (And the ONLY hotel inside Fiumicino airport is the Hilton. Which is not inexpensive, but if you have Hilton points...)

Even if you have an early flight, I still suggest spending your last night in Rome.
You will be able to do any last minute shopping or sight seeing and you will be able to enjoy a lovely evening meal and a pleasant stroll afterward.
---
The perfect 3-day itinerary in Rome
Trying to figure out how to organize your visit to Rome? I've got the perfect 3-day itinerary for first-time visitors (or those who have not been here in a while.) It works for a 2.5 day visit as well.
In my 3-day itinerary, you'll see all the major must-see Rome attractions like the Vatican, Colosseum, Trevi Fountain, Pantheon, Piazza Navona, Spanish Steps, Castel Sant'Angelo, and much more.
And if you have more time, or want suggestions for extra/other things to do, you'll find that there too.
Visit my page with the best 3-day itinerary in Rome for first-timers.
---
You might want to stay at a hotel near/in Fiumicino if...
Of course there are some excellent reasons why you might want to stay at one of the hotels near Rome airport:
You want to save money on getting to the airport, since, to get there in early morning, the only way is with a taxi/car service.
You just would not enjoy yourself on a last evening in Rome anyway, knowing how early you have to get up (I get this! Don't stay your last night in Rome if you will be stressed.)
You are coming into Rome before or after a cruise and simply connecting between the ship at Civitavecchia and your flight at Fiumicino.
You want to book a meeting/large group (the hotels near the airport are much better for this than in Rome.)
You want a larger, more standard hotel with a pool (I've found that for some visitors to Rome, it can be more important to have these amenities than be smack in the center of the city. And, most of the airport hotels have shuttles into Rome several times daily.)
Inside the Fiumicino airport
The Marriott hotel not far from Fiumicino airport is a good compromise for having standard hotel amenities and a pool and being able to easily get into Rome and to the airport.
Hotels near or inside Fiumicino Airport
The Hilton at the Rome airport is the only hotel actually inside the airport (Fiumicino.) 
The Hilton Garden Inn is on the airport property but not inside the airport itself.  There are plenty of other hotels close to the airport, including several large international brands and other smaller, local hotels.
If you stay at one of the many other hotels near Rome airport, you will have to rely on and coordinate your departure time based on the shuttle timetables to the airport.
Hotels Near Rome Airport Ciampino
There are also some early RyanAir flights out of Ciampino airport.
This airport is much closer to the center of Rome and in this case I would absolutely recommend staying in the city. If you do want to stay near Ciampino, you can compare rates and book here.
Getting to Fiumicino early in the morning
If your flight leaves at 10am or later, I definitely suggest staying in Rome your last night.
You have to be at the airport 2-3 hours before your flight (depending on where you are flying to), and this means leaving Rome by no later than 6am, so in this case, I think you are much better off staying in the city.
How to get to Fiumicino airport from Rome super early
Obviously being an international airport, there are flights at Fiumicino leaving (and arriving) at all hours.
For flights within Europe, normally you should be at Fiumicino 2 hours prior to takeoff. However, for the really early flights, I think 1.5 hours prior is sufficient. There are not many flights leaving FCO around 6 or so, but let's just say the earliest you'd have to be at the airport even for one of these is at 4:30am.
For overseas flights, you are supposed to be at the airport 3 hours prior to takeoff.  There are no direct overseas flights leaving before 7am out of FCO, at least none I could find. In my experience with thousands of B&B guests over the years, the earliest our guests have had to leave for Fiumicino is at 4:30am, to be there at 5am for an 8am flight.
Don't forget to bring these essential travel items with you!
Disclosure: If you make a purchase through a link on this page, I may receive a small commission - at no extra cost to you. Thank you for supporting my site!

So, for those really early morning flights, you'd have to leave Rome center by 4 or 4:30am. Yes that is a horrible time to have to wake up.

But, you'd have to get up at that hour anyway, even if you stayed near the airport. And unless you stay INSIDE the airport Hilton, you will still have to get TO Fiumicino from your airport hotel. Granted they are closer than Rome, but you would not save more than maybe 15-20 minutes by the time you factor in travel time to the airport.
At that time of morning, there is NO traffic and you'd zip from Rome to the airport in half an hour.
The only thing is that you cannot take public transportation at this hour. You can:
Take a white city taxi - These cannot be booked in advance. You will need to either have your hotel concierge call one for you right when you are ready to leave (assuming you have a 24-hr concierge), or you will have to go out to a taxi stand. The official city taxi rate from Rome center to Fiumicino should be set at 48€.
You can also book a car service in advance, to be sure you have a driver picking you up, and to be sure of the rate. Usually this will be around 50-60€ for a regular sedan and up to 3 passengers.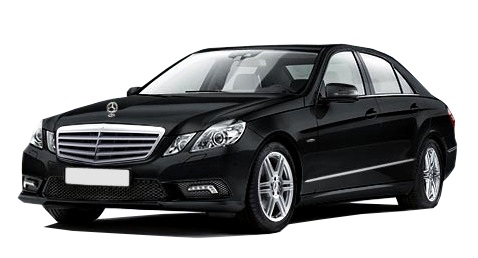 If you go really early to Fiumicino airport, you will need to go by car. One option is a private limo service, which can be booked and paid in advance.
A Map of Hotels Near Rome Airport
This map shows some select hotels near Rome airport of Fiumicino (not Ciampino.) It's broken down into two sections: International hotel brands, and local spots.
Where the international brands are concerned, I even included a couple of large conference hotels (Marriott, Sheraton, Holiday Inn) a bit closer to Rome (and farther from Fiumicino), because they are well-located between both cities, and because I know people do book these a lot, whether for the loyalty points, for the space and amenities, or because they just like the brand.
Where to Eat in Fiumicino
I have never eaten in Fiumicino (town) Which is really a shame because from what I know there are some wonderful places to eat there, for fresh seafood and much more.
So to give you the best guidance I can, I suggest you visit the blog Apron and Sneakers, published by my pal Rowena Dumlao-Giardina, who lives in the city of Fiumicino. She is a wonderful photographer and writer and has lots of local, hands-on advice about where to eat (and more!) in Fiumicino. (Just do a search on her site for "Fiumicino".) Thanks Rowena!
---
Get your free Rome trip planner!
We are committed to respecting your data. Click for our Privacy Policy.
---
Comments? Questions? Suggestions?
Please come over to the private Romewise Facebook group and join in the conversation.

You will often find me there, happy to answer your questions / comments!
You will also meet other Rome lovers and experts, too.
What are you waiting for?