Cheap Flights to Rome Italy -
Find great deals and book here!
What is the best way to find cheap flights to Rome Italy?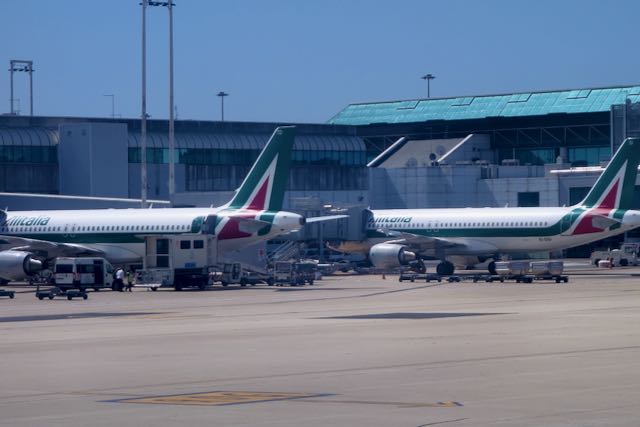 With competition from budget airlines like RyanAir and Vueling, even the larger carriers like Alitalia and Lufthansa are offering cheap flights to Rome.
The key is to be flexible if you can.
If you are flexible with your airline, number of stops you will make (and where!), and even willing to change your itinerary just a bit, you will have an easier time finding discount flights to Rome.
How to find and book cheap flights to Rome Italy
Ready to book your flight to Rome now? Start here:
If you're looking to save on airfare on your trip to Rome, there are various ways to go about this.
If you're flying from another European country, you probably already know about discount flights with carriers like RyanAir, Easyjet, Vueling, etc.
If you're flying from overseas, you may be looking at flights with larger, major carriers like Delta, Lufthansa, Etihad, etc.
Either way, there are some tips you can use to save on airfare to Rome.
---
How to keep ticket costs down when booking a flight to Rome
This one may be obvious but if you can fly in low season, you will find plenty of offers and low fares to Rome. 
Another thing you can do to keep costs down is to not check bags (I am always amazed at my parents who are super-experts at this! It's definitely a bonus when you land not to have to worry about hanging around a luggage carousel waiting for your bags.)
I know it's not easy but it can be done!
At the very least, you can keep luggage surcharges at bay by making sure you do not pack over the weight limit.
For more about what to pack for Rome, visit my page here.
Most of winter in Rome is low season, with the exception of the Christmas holiday season.
So if you can visit during these winter, non-holidays dates, you have a pretty good chance of finding cheap flights to Rome Italy, along with cheap hotel/apartment prices to boot!
Visit my dedicated pages for all the winter months in Rome
Besides getting cheap airfare during those months, you are also more likely to find your flight less crowded, and Rome itself to be less crowded as well.
Airfare comparison websites

If you want to find cheap flights to Rome Italy, your best bet is to use a website that compares fares.
Many of these sites are now equipped to send you price alerts so you can track when a price drops. 
Two of my favorite sites for comparing airfares and getting price alerts are Kayak and an oldie but a goodie, Expedia.
Flexibility is key when looking for cheap flights to Rome Italy
If you can be flexible in your dates, and even with the number of stops you are willing to make, you will be more likely to find cheap tickets to Rome.
I've had numerous friends visit Rome over the years, and some have found amazing bargains by coming via Iceland, Moscow, and Dubai. Sometimes this can make your ticket cost go way down.

Cheap flights to Rome Italy from other parts of Europe

Depending on where you fly from, you may find a better deal getting a cheap ticket to Rome if you can come from another European city.
If you are flying to Europe from overseas, and can get a good fare into a major hub city, such as London, Dublin, Copenhagen, Berlin, or Amsterdam, you can then switch airlines (even airports in many cases), and get on a low-cost carrier, or even a regular European carrier, that will take you to Rome for a lower airfare than if you'd connected on your into-Europe airline.
If you are flexible in your travel plans, you could also get the added bonus of visiting another city before or after your Rome trip. 

The downside of this is that when you connect to a different carrier (or airport), and it's not all part of the same ticket, you are out of luck and on your own if your original flight is delayed and you miss your connection. (And this is one reason of many that I urge you to consider getting travel insurance!)
But if you're looking for cheap flights to Rome Italy, and can be flexible, this can be a great way to save!

Budget airlines flying to Rome Italy

Europe is now teeming with many low-cost carriers that fly to Rome (but they only fly from other European cities.)
Some budget airlines that fly to Rome from other parts of Europe include RyanAir, Easyjet, German Wings, Vueling, and Wizz Air.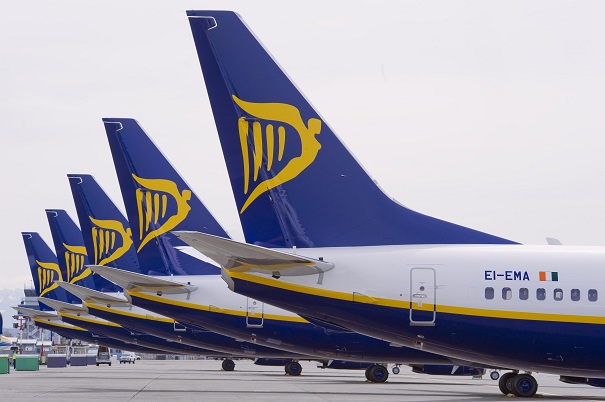 RyanAir is one of the most well-known European budget airlines. It can be a great way to get cheap flights to Rome, Italy from another European city.
But you might be surprised to find that major carriers are competing with these low-cost carriers to Rome, and in some cases, you can get cheap Rome flights from other European cities even on one of the major carriers (and get your airline miles!)
Also, note that a lot of the budget airlines offer super low flights that are devoid of ANYTHING but the airfare.
You want an assigned seat? It's extra. You want to bring a carryon bag on? It's extra. And so on. 
So again if you are flying to Rome from overseas, you might look at two separate trips, one into a European hub city, and then another R/T from there to Rome and back with a budget or local carrier.
Cheap transportation into Rome from the airport
Rome has two airports, Fiumicino and Ciampino.
Fiumicino is the major international airport, with flights arriving from overseas.
Ciampino is the smaller airports with flights arriving mostly from other European cities and via the budget airlines. 
But if you booked flights to Rome Italy, you could fly into either one.
And getting into Rome from the airport can have varying costs so here's how to get into the center if you're on a budget:
Wondering how to get directly from the airport in Rome to Florence?
Click here to find out how you can get to Florence from Rome Fiumicino airport.
Fore more about Rome's airports visit my dedicated pages:
One more cool site for trip planning
Whether or not you're looking for cheap flights to Rome Italy, I recently discovered this site, Rome2Rio, which literally shows you how to get from your house to your hotel in Rome.
It includes things like public transportation, walking between a bus and train station, etc. It's pretty cool once you figure out how to use it!
---
I hope you've enjoyed this guide to finding cheap flights to Rome Italy. Pin it here!
---
Get your free Rome trip planner!
We are committed to respecting your data. Click for our Privacy Policy .
---
Comments? Questions? Suggestions?
Please come over to the private Romewise Facebook group and join in the conversation.

You will often find me there, happy to answer your questions / comments!
You will also meet other Rome lovers and experts, too.
What are you waiting for?