The Free Sunday is one obvious way, but this is only one day a month.

You cannot pre-book tickets, so you will need to pick up your free tickets on the day from the ticket offices next to the Colosseum, and the Full Experience tickets will not be available, just the regular access ticket.
As the Free Sunday is only once a month, if this doesn't coincide with your trip to Rome, take a look at what else this page covers to see if you can still get Colosseum free entry:

The Colosseum is regularly free:
For everyone under 18 years of age
For holders of a Roma Pass or other Rome city pass that allows entry to the Colosseum, and you choose this as one of your free sites
For anyone with a disability and their care-giver/companion (with valid medical documentation of the disability)
For European tour guides (with proper documentation)
Entrance to the Colosseum and Roman Forum/Palatine Hill is free for newborn babies and up to 2 accompanying family members, up until the baby's first birthday. This initiative is called "Born with Culture."

NEW FOR 2023
The Colosseum has opened a dedicated set of rooms for families, called the 'Baby Pit Stop' which you should take full advantage of if needed.
This is for families with young children to take a break if the crowds and size of the arena get too much, as well as providing baby changing facilities and a quiet place to breastfeed. Find it on the second floor.
There are a few other categories of people eligible for Colosseum free entry, as follows (according to CoopCulture, the official ticketing website of the Colosseum):
Italian teachers



European union touristic interpreters as long as they are actively working

Employees of the ministry for cultural heritage and activities
Members of ICOM (international council of museums)
Members of ICCROM (International Organization for the Conservation of Cultural Heritage)
Employees of the Ministry for Italian Heritage (MIBACT)
European union school groups with one teacher and max 10 students. Reservation required.
Teachers and students of architecture, conservation of cultural assets, learning sciences and degree courses in literature with an archeology or art-history focus who are actively enrolled in or employed by an accredited school or university. Also allowed free entry are those in EU PhD programs of the above-mentioned courses. Documentation will be required.
Socrates and Erasmus students of the above-mentioned degree courses
High school art-history teachers
Students of the following schools: Central institute of restoration, opificio delle pietre dure, school for mosaic restoration
Accredited journalists in the performance of their duties and upon presentation of a suitable document proving the professional activity carried out
Colosseum Free Entry with a Roma Pass or other City Pass
When you purchase a Roma Pass or other City Pass, it comes with at least one "free entry" to a major site in Rome (this depends on the pass you purchase and the duration of the pass. You can evaluate the different Rome City passes here.)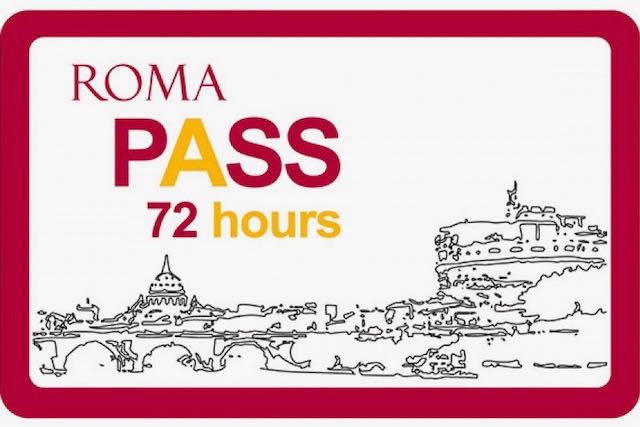 Granted, you have to purchase the Roma Pass / City Pass, but once you do, you get to enter your choice of monument(s) for free, after which other the entry fee for other museums/monuments is reduced.

Buying the Roma Pass or other City Pass may not actually be a money saver (unless you are going to turbo-sightsee and really take advantage of the pass), but it can be convenient.
In any case, when you use one of these passes for your Colosseum free entry, you must still reserve a spot, and there is a 2 € booking fee so in fact, it is not free but rather 2 €.
---
The perfect 3-day itinerary in Rome
Trying to figure out how to organize your visit to Rome? I've got the perfect 3-day itinerary for first-time visitors (or those who have not been here in a while.) It works for a 2.5 day visit as well.
In my 3-day itinerary, you'll see all the major must-see Rome attractions like the Vatican, Colosseum, Trevi Fountain, Pantheon, Piazza Navona, Spanish Steps, Castel Sant'Angelo, and much more.
And if you have more time, or want suggestions for extra/other things to do, you'll find that there too.
Visit my page with the best 3-day itinerary in Rome for first-timers.
---
Colosseum free entry with Parco Colosseo Card
The Parco Colosseo has recently introduced a new "Parco Colosseo" membership card. 

The cost is
25 € for 18 - 30 year-olds
50 € for 1 adult
80 € for a couple
This card offers UNLIMITED Colosseum free entry for one year after purchase.
This entry also includes the Palatine Hill and Roman Forum, AND it includes the Full Experience, i.e. the Colosseum Underground and / or Arena floor.
It ALSO includes access to all the S.U.P.E.R. sites that are open (some are still closed in this post-Covid period).
For those of us who live in Rome, this is a really excellent deal if you love the Colosseum archeological park as much as I do.
For a visitor, it may not be worth it unless you plan to visit these areas more than 2-3 times in a given year.
Click here to visit the page about the Parco Colosseo Membership Card on the CoopCulture website to learn more and to purchase the card if you are interested.
All about the Rome Colosseum
Fees for booking the Colosseum free entry
It may seem a bit like an oxymoron, but there may be fees when booking a free ticket to the Colosseum.
In my opinion it does not make a lot of sense and it's a bit confusing but here are the rules for when you have to pay a booking fee when booking free entry to the Colosseum, and when you don't:
Colosseum free entry tickets with booking fee
When you book your free ticket to the Colosseum, with the Roma Pass or any other kind of Rome City Pass, despite them being "free" you will still need to pay the 2€ booking fee.
COLOSSEUM FREE ENTRY TICKETS WITHout BOOKING FEE
For all other free tickets, when you book, the entry fee is zero and there is NO booking fee. These tickets include:
Everyone under 18
Tour guides
Anyone with a Parco Colosseo membership card
People with disabilities and their caregiver
The way to see this is simply by beginning the booking process on CoopCulture.
Be aware that if you are eligible for free entry to the Colosseum, and want to visit on a Free Sunday, you cannot book in advance and will need to pick up your ticket from the ticket office along with everyone else.

---
---
Colosseum free entry for the Full Experience
There are two main types of tickets for visiting the Colosseum - the basic 24-hour ticket and the 48-hour Full Experience ticket.
The Full Experience ticket allows you entry (subject to availability and booking) to the Colosseum underground and / or arena.
It also allows you access to the S.U.P.E.R. sites on the Palatine Hill /Roman Forum (these will also be subject to availability, subject to being open or not, and in some cases, subject to reservation.)
These tickets cost 22 € for adults, 2€ for EU citizens between 18 - 25 years of age, and are free for everyone under 18.
They are also free for all the other categories listed above, i.e. for EU tour guides, people with disabilities, etc.
Disclosure: If you make a purchase through a link on this page, I may receive a small commission - at no extra cost to you. Thank you for supporting my site!

Colosseum night visits
For night visits to the Colosseum, the only people allowed free entry are those under 6 accompanied by an adult.
Free entry to the Roman Forum/Palatine Hill

Your Colosseum ticket, whether a standard 24-hour or a Full Experience 48-hour ticket, also includes entry to the Roman Forum/Palatine Hill.
If you have free entry to the Colosseum for any of the reasons stated on this page, you also have free entry to the Roman Forum/Palatine Hill as long as you enter this park within the parameters of your ticket.

This means:
With a standard 24-hour free Colosseum ticket, you may enter the Colosseum once and then the Roman Forum/Palatine Hill (it's considered one park), once within a 24-hour period. 
With a full-experience 48-hour ticket, you may enter the Colosseum (and whatever else you have booked on this ticket, the underground and/or the arena floor) once, and then the Roman Forum/Palatine Hill once. As soon as you book the Underground or Arena, then you can decide when to visit the Roman Forum/Palatine Hill, i.e. the day prior, the same day, or the day after. The Palatine Hill/Roman Forum park does not require advance booking, however, if you plan to visit one of the S.U.P.E.R. sites that require a booking, you will need to do that in advance.
All the above visits to the Palatine Hill/Roman Forum are free if you have a ticket for free Colosseum entry.