Souvenirs and Gifts in Rome
What to Buy and Where to Buy it

Looking for ideas for gifts in Rome? Souvenirs? Here are my favorite things to buy and where to buy them.
I love giving gifts from the Florence-based Santa Maria Novella boutique. They make your luggage smell great, they are small, and they are very italian!
---
---
Stuff to Get as Souvenirs and Gifts in Rome - Why I Love These Ideas
I try to be practical when recommending things to get as souvenirs and gifts in Rome. Usually, people are flying home from here, so they need something that travels well.
My ideas for stuff to get as gifts and souvenirs in Rome are things that are unbreakable, small, and/or don't weigh much. It's also a bonus if it smells good (like coffee or perfumed soap!)
Of course you can buy a gorgeous Venetian lamp, or a case of wine, and have it shipped. But for more practical purposes, here are my favorite things to get and to suggest to others to buy when they want ideas for souvenirs and gifts in Rome:
Accessories - Ties, hats, gloves, and scarves
Travel gadgets
Want to see a map of all my favorite places to buy souvenirs and gifts in Rome? Jump to the bottom of the page.
Stuff to Eat and Drink
Things to eat and drink make great souvenirs for yourself, and also great gifts in Rome. It's usually something people appreciate and will use.
Just make sure you know the tastes of the people you are buying for. Otherwise, you might have to eat and drink these things yourself!
Edible gifts in Rome
I think edibles make great gifts and souvenirs.
They are easy to pack, usually not breakable, and, will almost certainly be consumed and enjoyed. Here are my favorite places to get sweet and savory edible gifts in Rome. 
Edible treats make great gifts and, depending on the item, they travel well. Just avoid meat, which you will probably not be able to bring into your home country!
---
Rome may not be a known chocolate-producing center, like Switzerland or Belgium, but you can find some delicious, not to mention, gorgeous, chocolates in Rome. Try these spots:
moriondo gariglio chocolates
If you know anything about me, you'd know of course I'd start my list of ideas for gifts in Rome with chocolates. Yes, I am a chocoholic.
One of the most wonderful places to get chocolate gifts in Rome is at Moriondo Gariglio, right near the Pantheon.
One of the best places to buy artisinal chocolates in Rome is at Moriondo Gariglio.
Address: Via del Piè di Marmo, 21/22

Hours: 9:00 AM–7:30 PM
Phone: +39 06 699 0856
Valzani Chocolates
Another chocolate emporium not to be missed in Rome is Valzani Chocolates in Trastevere. They've been making the stuff since 1925 (in fact, most of the decor and fixtures in the shop are from when they first opened!).
Just walk through the door and you will be greeted with a wafting aroma of warm chocolate. It's worth going inside just for that. 

But in winter, I go there also for the hot chocolate. Just get it. You will thank me.

Address: Via del Moro, 37a/b

Hours: Tuesday - Sunday: 10:00 AM - 8:00 PM. Monday closed.
Mobile: (+39) 06 58.03.792
Antica Caciara Cheeses
Why don't I suggest getting meat as a gift from Rome? Because in many places, such as the US, you cannot bring in meat of any kind, even if it's vacuum sealed. No, you can't. Trust me.
Another wonderful souvenir or gift you can get in Rome is cheese. You can get it vacuum-sealed, and it keeps or 6 months until you open it. So it travels well. (We are NOT talking about mozzarella or burrata or any other creamy cheese. Just the hard kinds like parmesan, grana padano, and similar cheeses.)
You could easily buy vacuum-sealed parmesan cheese at just about any grocery store in Rome, and you can definitely get it at Fiumicino airport too.
But if you want to enjoy the experience of tasting difference cheeses, and visiting a real Italian deli, where the purveyors can assist you with your choices, and perhaps give you some tastes while telling you about the cheeses, you should head to some of the wonderful salumeria around Rome, such as Volpetti (Trastevere and Testaccio), Roscioli (Campo dei Fiori), Salumeria F.lli Ciavatta (Trevi Fountain).
One of my favorites is Antica Caciara in Trastevere. Signor Roberto, the owner, has been working there since he was 13. The shop was founded in 1900 by Roberto's grandfather Albino. Yes, you read that right, 1900. Go check it out.
---
Address: Via di S. Francesco a Ripa, 140A/B.

Hours: Hours 7:30 AM - 8:00 PM. Sunday closed.
Phone: +39 06 581 2815
Truffles
Truffles are one of those foods people either love or are indifferent to (I adore truffles and cannot imagine being indifferent to them. I think it's a genetic thing.)
For the truffle lover, truffles are of course great gifts our souvenirs from Rome. They travel pretty well. Whole truffles don't keep that long but sliced truffles, truffle oil, and truffle sauce all keep very well.

Visit my page here for more about where to buy truffles.
Drinkable gifts in Rome
I think the most common drinkable gifts in Rome you can buy are coffee, wine, and limoncello.
Maybe we can add grappa to the list. For alcohol, you are probably going to get them in the same place: A wine shop, or enoteca (see below.)
First, let's talk about coffee as a gift our souvenir from Rome. 
Here is a typical after-dinner scene at a Roman trattoria - some want coffee (espresso), some want grappa, some want amaro, and some want limoncello (not pictured.)
Coffee
At Caffè Sant'Eustachio, you can find nice little gift packages of coffee but also of chocolate-covered espresso beans, teas, and many other cute tea and coffee-related gifts in Rome.
Coffee is one of my favorite gifts in Rome to get for friends and family. There are some famous coffee places in Rome, and they make nice gift-packages so it's pretty much a no-brainer.
Coffee doesn't break, it doesn't weigh too much, and it will make your luggage smell great (if you like coffee, of course!)
Head over to some of Rome's best-known cafés and grab a bag of beans, whole or ground, or perhaps some chocolate covered espresso beans, or even some tea.
Wine
Wine makes a great gift or a souvenir for yourself.
It's one of the gifts in Rome I get my dad each year - two bottles of fabulous red Italian wine. As an American, I am allowed two bottles of wine duty-free, so I just get the two. I also don't get more because frankly it would weigh down my luggage.
I Colori del Vino is one of my favorite places to go for an evening of wine-tasting and dining, but they also sell wines by the bottle and have an excellent selection. They also sell some gourmet packaged foods with make great gifts too.
---
---
Limoncello, Grappa, Amaro
Limoncello is a nice gift because it usually comes in small, cute bottles. Ditto for grappa. But if you are getting limoncello or grappa for people as gifts from Rome, make sure they will actually like/drink it.

Limoncello is very sweet, and has a high alcohol content. It's meant to be consumed as an after-dinner "digestive."
Grappa is not sweet at all, and in fact, can even burn a little. It's got a high alcohol content as well, and like limoncello, is meant to be consumed as an after-dinner digestive.
You could consider getting an "amaro", another digestive liqueur which is something like Jaegermeister.
Where to buy wines and liquors in Rome
If you are unsure about which wine or liquor to get, it's best to head to a wine store where they can assist you with your purchase, and give you a little education about these items.
Trimani is one of the largest and oldest wine shops in Rome. You will find plenty of choices here, but also help with your selections if you want.
My favorite is Trimani, Via Goito, 20 (Phone: +39 06 446 9661) one of the largest wine shops in Rome, and supposedly the oldest. You can also try smaller wine shops you will find around Rome.

Looking for wine-related gifts like this beautiful decanter? (Click the photo to see more details.)
Rome-themed things
It's pretty easy to walk around Rome and find all shapes and sizes of Rome-themed souvenirs, such as magnets, t-shirts, snow-globes.
Here are some of my favorite Rome-themed gifts you can find in Rome but also right here on romewise!
Get the Romewise Calendar
Our new 2020 romewise calendar is out. This makes a great gift for the Rome-lover in your life, and you don't even have to come to Rome to get it!
More Romewise stuff
---
Vertecchi
Not far from the Spanish Steps, there is a well-stocked stationery/art-supplies/gift shop where you can fund some cute Rome-themed gifts in Rome.
Vertecchi is a stationery and art- and office-supply store that sells Rome-themed notebooks and other stationery items, along with Rome-themed bags and other gadgets and gifts.
Address: Via della Croce, 70 a/b

Hours: Open daily 10:00 AM - 7:30 PM
Mobile: +39 06 332 2821
Rome tours as gifts in Rome
Do you know someone who is coming to Rome soon?

Why not get them a tour, cooking class, or other fun experience? You can book Vatican and Colosseum tickets and tours, a food tour, a Gladiator lesson, and much more for someone coming to Rome. They will thank you!
Start here and browse tours, tickets, and experiences.
Leather Goods
I think one of the most popular souvenirs and gifts in Rome are leather goods.
Florence is probably the most famous place to buy leather in Italy but even in Rome, I know people love to purchase leather for themselves or as a gift.
While there is a lot of low- to medium-quality stuff out there, you can find excellent leather goods to buy as gifts in Rome.
As you might imagine, the less something costs the more likely it's not top quality. Once you start getting into the more expensive zone for better quality, you have a lot of factors that determine the price - mostly, quality of the leather, quality of the workmanship, details, and brand name (or lack thereof).
Leather bags, wallets, luggage as gifts in Rome
You
Ben Heart
Sirni
Marta Ray
Shoes in Rome
I don't think shoes make a great gift but they can definitely be a wonderful souvenir for yourself. For more about my favorite shoe-shopping in Rome, visit my shopping page here.
If you're not coming to Italy any time soon, you can browse Italian-made Italian shoes on Amazon.
Shopping at vintage/flea markets for leather gifts in Rome
Whether you are looking for a bargain, or just like browsing and looking for gems in vintage or flea markets, Rome has plenty of options.
Porta Portese
Address: Piazza di Porta Portese
Mobile: +39 06 0608

Via Sannio
Via del Governo Vecchio
Jewellery
Religious Items
Rosaries and other Catholic gifts in Rome
Gifts from Rome's Jewish Ghetto
Media - Books and Movies
Books about or set in Rome
Movies set in Rome and italy
Soccer/Football Jerseys
I can't tell you how often people used to ask us where to buy Italian soccer (football if you are not American) jerseys. Sometimes they wanted one from either of the Rome teams (S.S. Lazio and A.S. Roma - fierce rivals!), but sometimes people wanted just something "Italian".
Here are places you can get the official team jerseys as gifts in Rome, plus a few other options.
S.S. Lazio Store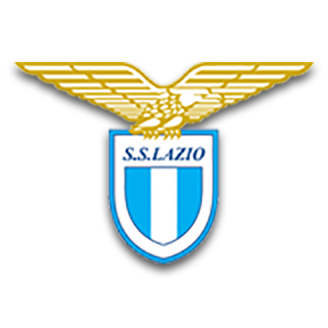 The first soccer/football team created in Rome was S.S. Lazio in 1900. Their colors are light blue and white. 
If you visit their official website, you can purchase game tickets and other paraphernalia.
You can also get official Lazio jerseys and other items at their recently-opened store in the center of Rome, near the Spanish Steps, Lazio Style 1900. 
---
Lazio Style 1900 - Via di Propaganda, 8A. Open daily 10am - 8pm.
Lazio Fan Shop - Via degli Scipioni, 84. Open Monday - Saturday 10am - 7:30pm. Closed Sunday.

A.S. Roma Store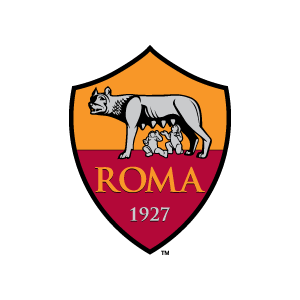 A.S. Roma was founded in 1927. Their colors are red and gold.
Visit their official website for tickets and other goods.
You can visit 4 official A.S. Roma stores in the center of Rome:
---
Via Nazionale, 194/195 - Open daily 10am - 8pm
Piazza Colonna, 360 - Open daily 10am - 8pm
Via del Corso, 25 - Open daily 10am - 8pm
Via Arenula, 82 - Open Monday - Saturday 10am - 7:30pm, Sunday 12pm - 7pm
Soccer Jerseys - General and Vintage
You will also find lots of tourist shops selling items with both team logos.
For an excellent selection of new and vintage soccer/football jerseys and other clothing, check out The Fans Rome.
Details - Via Merulana, 10 (near Santa Maria Maggiore and Termini). Open Monday - Saturday 9:30am - 7:30pm; Sunday 10am - 7pm.
Perfume
Housewares
Accessories - scarves and ties
Ties as gifts in Rome
You can easily find excellent tie shops all around Rome. If you are really looking for something special, here are my top three suggestions for where to buy a tie in Rome.
Pellicano
Just next to the Pantheon, if you don't blink and miss it, you can spot this tiny shop where you can buy the most exquisite ties. You can get some already made, or have them made to order. And, they are affordable.
Address: Via del Seminario, 93

Hours: 10 AM - 7 PM
Phone: +39 06 6994 2199
Talarico
Another example of a superb place to get bespoke made-to-order ties is Talarico, on via dei Coronari. You can also pick one from the selection on hand.
Address: Via dei Coronari
Hours: 10:30 AM - 8:00 PM
Phone: +39 06 6813 1717
La Cravatta in Trastevere
Part of the charm of shopping here is just the whole area itself. The shop, Cravatta (which means "tie" in Italian), is right in front of Santa Cecilia, and on the quiet side of Trastevere. It's a joy just to explore this area, and this shop is often one of my stops, even if I don't usually need to buy a tie.
Address: Via Santa Cecilia, 12
Hours: Mon - Sat 10 AM - 7 PM June to September on Sat 10 AM - 2 PM. August closed for holidays.
Phone: +39 06 8901 6941
Scarves as souvenirs and gifts in Rome
Faliero Sarti

Sciunnach

Stationery
Il Papiro
Vertecchi
Pineider
Fabriano
Campo Marzio Roma

Cartoleria Pantheon dal 1910

Travel Gadgets
There are so many fun and useful travel gadgets that would make sense for you to pack, or to give as gifts to someone coming to Rome.
Things like pop-sockets, portable chargers, travel umbrellas, and much more make great gifts and souvenirs. 
Visit my page all about What to Pack for Rome, or browse my Amazon shop.
The Kitchen Sink
Not sure what to get for gifts in Rome? Not enough time to go poking around cute neighborhoods looking for stuff? 

Here are some ideas for places with lots of different choices, from housewares to jewellery to gadgets to clothing. It's almost impossible not to find some gifts in Rome in these spots!
Rinascente flagship department store
One way to be sure to find some souvenirs for yourself or great ideas for gifts in Rome is to head to the flagship Rinascente department store right in the center. 

You will find just about everything on this list above, and more.
In the basement, they sell housewares, luggage, gadgets, and other fun gifts.
On the top floor, they have a food shop, where you can buy lots of easy-to-pack edibles as gifts in Rome.
And in between, they have everything else you'd expect in a large department store - from women's, men's, children's clothing and accessories to perfumes and cosmetics.
Address: Via del Tritone, 61, Via dei Due Macelli, 23
Hours: Open daily 10 AM - 10 PM
Materie Shop
This easily-missed sweet little shop right near the Pantheon serves as a sort of artisan's guild.
Every time I go, there are new and different items for sale, by different artists and artisans. You'll find bags, jewellery, scarves, and other fun and unique accessories here. They have a well-designed website to boot.
Address: 73, via del Gesù (near the Pantheon)
Hours: Monday - Saturday 10:30am - 7:30pm. Closed Sunday
Mercato Monti
Le Artigiane
Souvenirs and Gifts in Rome - a Map